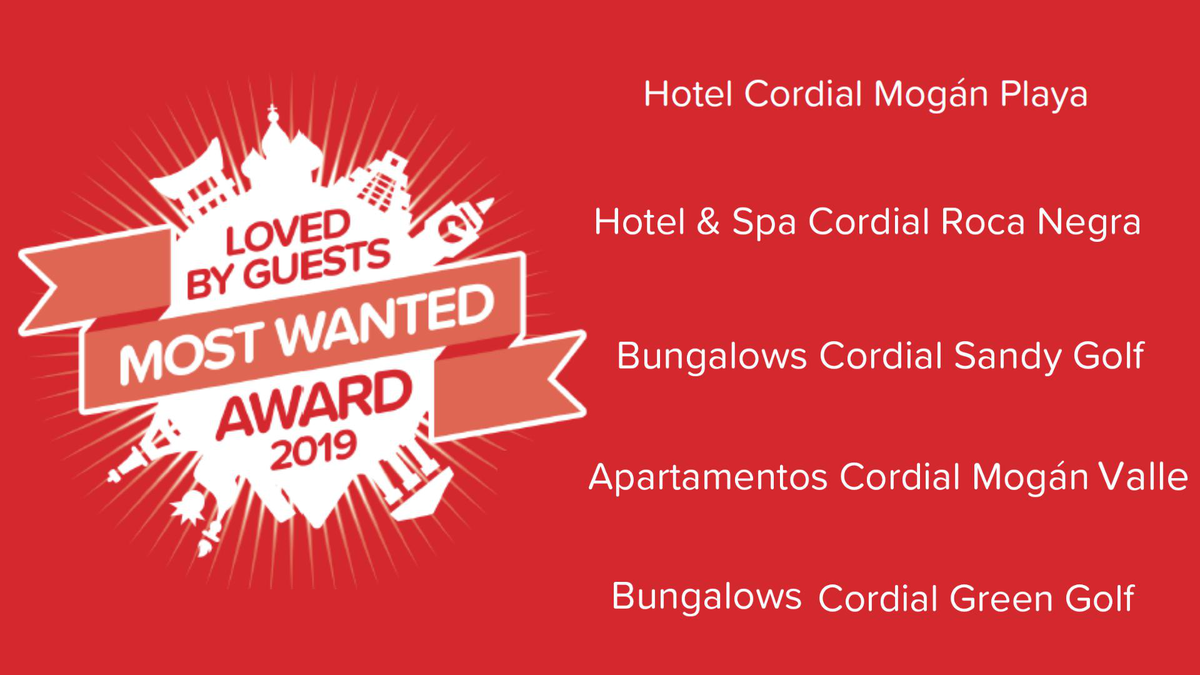 Hotel Cordial Mogan Playa, Apartments Cordial Mogan Valle, Hotel Cordial Roca Negra, Bungalows Cordial Sandy Golf and Bungalows Cordial Green Golf have received the "Loved by Guests Award 2019". They have been the best rated Hotels with more than an 8.0 punctuation by the guests of the well- known Hotels.com booking portal.
This award is based on opinions and real experiences which shows the high satisfaction level of the guests and recognizes the daily effort of the chain and all its team to offer the best facilities and services.
We, at beCordial Hotels & Resorts are grateful to all our guests, who have highly praised the high quality of the services and the excellent attention received during their holiday and rewarded the daily work of our team for providing memorable vacation experiences.
Related entries
Categories
Tags
Recent entries