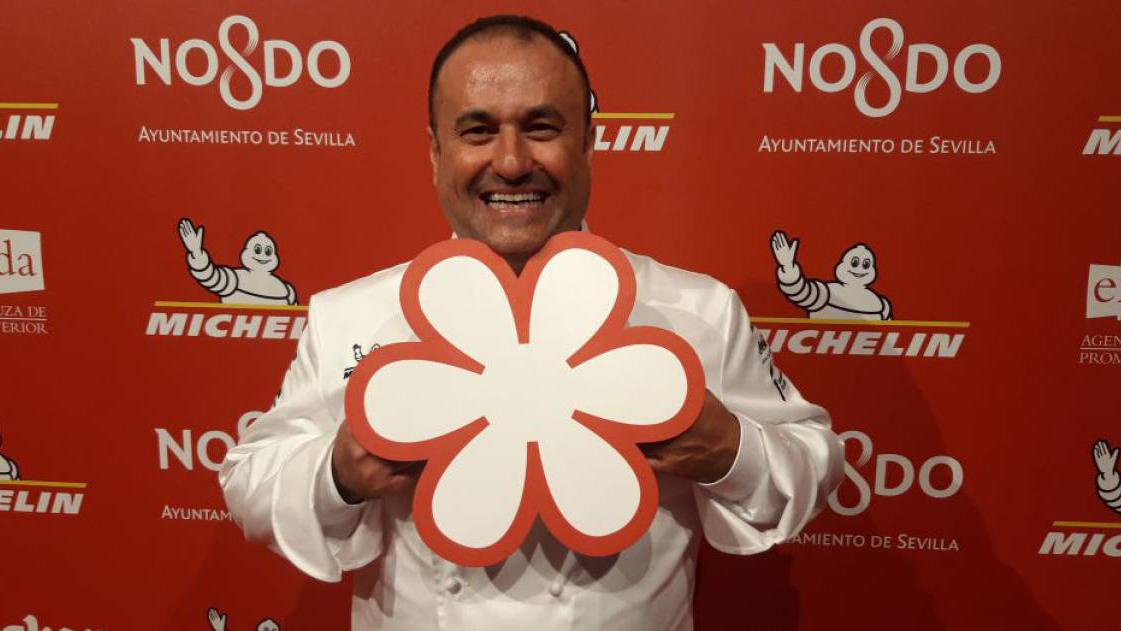 On the 20th of November at the gala held in Seville, Restaurant Los Guayres at Hotel Cordial Mogan Playa, won the well-deserved Michelin Star. The chef Alexis Alvarez and his team received the highest distinction badge in world catering and it becomes one of the best restaurants in Spain and Portugal.
Alexis Alvarez was the person in charged of receiving this recognition which accredits the Restaurant as one of the best in the world. This recognition has been the result of extraordinary work carried out over recent years and rewards the great dedication and effort of Alexis and his team, always giving their best, offering the highest quality to the diner and taking care of all the details and believing in innovation and respect for local Canarian products. "Im very happy and grateful to the Spanish and Portuguese Michelin Guide for giving us this award. Last year we received the Michelin Plate 2019 and we have worked very hard to achieve this one" said Alexis Alvarez.
Nicolas Villalobos, General Director at beCordial Hotels & Resorts, has highlighted that" this award is a great tribute to Alexis and his team which day after day take care of the Hotels guests and also of all the diners who come from other parts of the island to discover that magical gastronomic journey that Los Guayres offers. We are very happy because his passion and commitment have been recognized in the most prestigiuos worldwide guide".
Related entries
Categories
Tags
Recent entries